North East London Cancer Alliance is top in the country for ovarian cancer five-year survival rates
The recently published National Disease Registration Service (NDRS) Ovarian Cancer Audit shows that that North East London Cancer Alliance is the top performer in the whole of the country when it comes to five-year survival rates for ovarian cancer.
The report looks at women in England diagnosed with ovarian cancer between 2015-2019. It confirms the survival rate at five years of women with ovary, fallopian tube and primary peritoneal carcinomas (excluding borderlines) is the highest for the North East London Cancer Alliance out of all 21 Cancer Alliances in England, with a five-year survival rate of 47.5%. The all England five-year survival in comparison is 35.1%.
The National Disease Registration Service (NDRS) is part of NHS England. Its purpose is to collect, collate and analyse data on patients with cancer, congenital anomalies, and rare diseases. It provides robust surveillance to monitor and detect changes in health and disease in the population. NDRS is a vital resource that helps researchers, healthcare professionals and policy makers make decisions about NHS services and the treatments people receive.
The previous report showed North East London Cancer Alliance as being in the top 10, but not the top performer, so the latest figures mean that the team has achieved even further improvement and even better outcomes for our local population.
Dr Angela Wong, Chief Medical Officer for the North East London Cancer Alliance, says "These outcomes are a testament to the hard work of all members of our gynaecology oncology department and network. A huge thank you to you all. Your hard work is establishing us as the best in class in the country, which is great news for our local patients in north east London.
'By looking at the entire cancer pathway, including a focus on earlier diagnosis of ovarian cancer, we expect to achieve even better outcomes for our residents."
What are the reasons for our success?
The Royal London Hospital Gynaecology Oncology team provides the surgical treatment for women with ovarian cancer for the whole of North East London. Chemotherapy is given for most of these women by the Medical Oncology team at St Bartholomew's Hospital.
Those women who live nearer to Barking Havering Redbridge University Hospitals NHS Trust have their chemotherapy with the Medical Oncology team there. Centralising specialist services in this way, helps to achieve better outcomes than if patients were treated by less specialist teams at their local hospitals.
With the volume of ovarian cancer treatment in one place, it means greater expertise can be developed and built upon more easily.
Most women with ovarian cancer present when their cancer is at an advanced stage. In this situation the best treatment option is usually to have an operation to remove all the disease and chemotherapy. The order of the treatment needs to be individualized. 
Elly Brockbank, Head of Department, Gynaecological Oncology, Barts Health NHS Trust, explains "We are one of the two cancer centres in the UK with highest number of patients who were treated with surgery and chemotherapy or chemotherapy alone. Our ethos of offering all women with advanced stage ovarian cancer treatment with curative intent is reflected in the higher five-year survival rates.
"Our survival rates also reflect the quality of treatment advice given by our Gynaecological Cancer Multidisciplinary Team (MDT). We have a fantastic set up at the Royal London Hospital and a great team on board. When reviewing women and advising on their treatment, we have a robust MDT approach that is tailored to the individual, with clarity on disease mapping and case selecting criteria for when to operate.
What is planned next?
The team has recently instigated a prehabilitation services to improve fitness for women having surgery. Prehabilitation helps people with cancer to prepare for treatment through promoting healthy behaviours, such as healthy eating and taking exercise.
Based on the individual's personal needs, prehabilitation sets out exercise, nutrition and psychological interventions for the patient. The aims of prehabilitation are to give patients the best possible chance of their treatment being successful and to help improve their long-term health.
There is no data available yet to show the impact of this on ovarian cancer survival rates, but it is expected to have a further positive impact.
The team is also doing some work around streamlining diagnostic pathways across the whole network, looking at ways to increase the number of women who have surgery and minimise time between surgery and chemotherapy.
Elly Brockbank, Head of Department, Gynaecological Oncology, Barts Health NHS Trust, says "It is good news for women in North East London that we have the highest five-year survival rates in the country for ovarian cancer. However, we have a lot more that we want to do. We are aiming to be amongst the best in Europe within the next five years."
A local patient shares her experience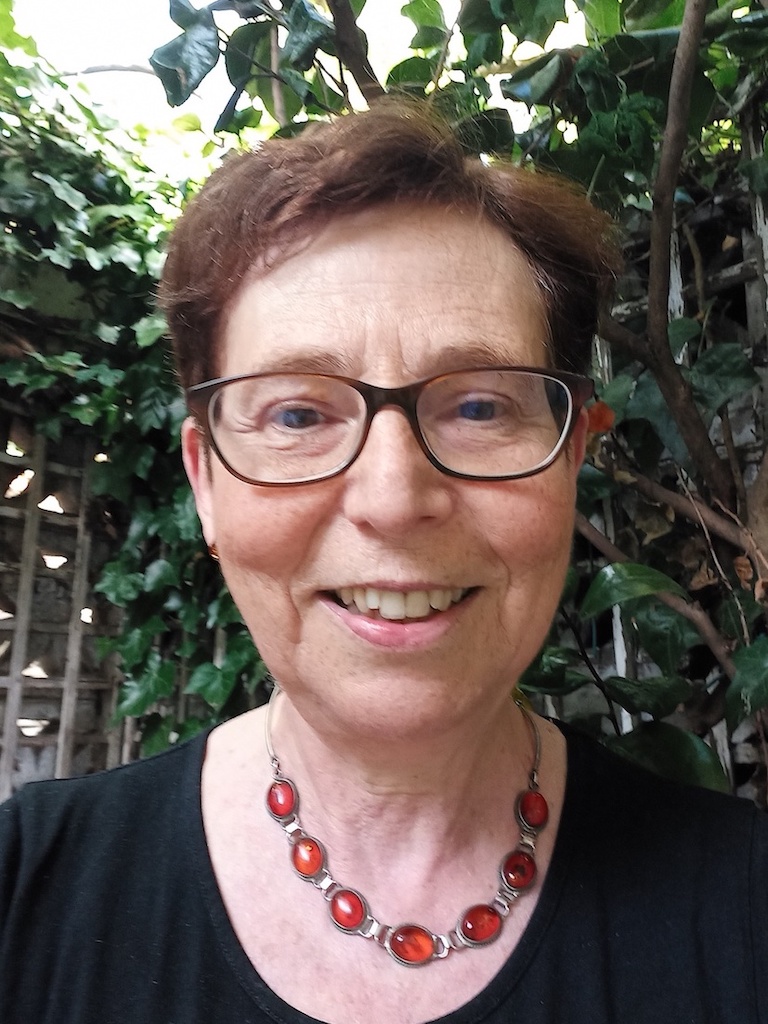 It was during the height of the Covid-19 pandemic that Jane (pictured above) first went to her GP with mild symptoms of ovarian cancer. To exclude anything serious, Jane's bloods were taken, and it was the next day that she was called with news her symptoms could be related to cancer.
"I was initially referred to Homerton Hospital in December 2020. It was a difficult time as Covid-19 restrictions were in place, and I had to attend appointments on my own.
"Just before Christmas I was diagnosed with ovarian cancer, which we thought was terminal."
Following her diagnosis, Jane was referred to The Royal London Hospital, where the team had the knowledge and equipment to treat a complex case such as hers.
"From my first appointment at The Royal London I felt reassured. The team explained that there was new research, treatments and survival rates were improving.
"Dr Miller and the team knew how to treat my cancer and they cared for me as individual. I felt in safe hands, and over the coming months I would have one round of chemotherapy, surgery and a second round of chemotherapy - a treatment plan completely bespoke to me."
Before beginning her course of treatment Jane, understandably, felt anxious and worried. To help, she was referred to counselling support.
"My nurse put me in touch with the MacMillan team who introduced me to mindfulness. I had twelve sessions initially, and these helped me to cope with my diagnosis and treatment. When speaking to the counsellor I felt like a real person, with real worries."
Once her first course of chemotherapy was complete Jane was ready for surgery:
"I remember it clearly. My doctor said my indicators were good and that I was ready - it all happened in quite a short space of time. My surgery took place on 20 April 2021 by Professor Manchanda. He and the team were amazing, sympathetic, and even made me laugh before I went into theatre.
"During the operation they found that the cancer had spread quite extensively, but thankfully they were able to remove all the tumours. It was a major operation."
Jane's second round of chemotherapy was a success, and she is now two years in the clear thanks to her care at St Barts Hospital and The Royal London Hospital.
"After my course of chemotherapy treatment, I was prescribed a new type of medication, Olaparib, as maintenance therapy to reduce the risk of cancer recurring. Olaparib works by prevent cancer cells from repairing. I was prescribed this because a BRCA abnormality was found in my tumour. This is a type of targeted therapy.
"I can't thank the team at St Barts and The Royal London enough, they gave me hope and guidance during a very anxious time. I was struck by their care, compassion, and togetherness."